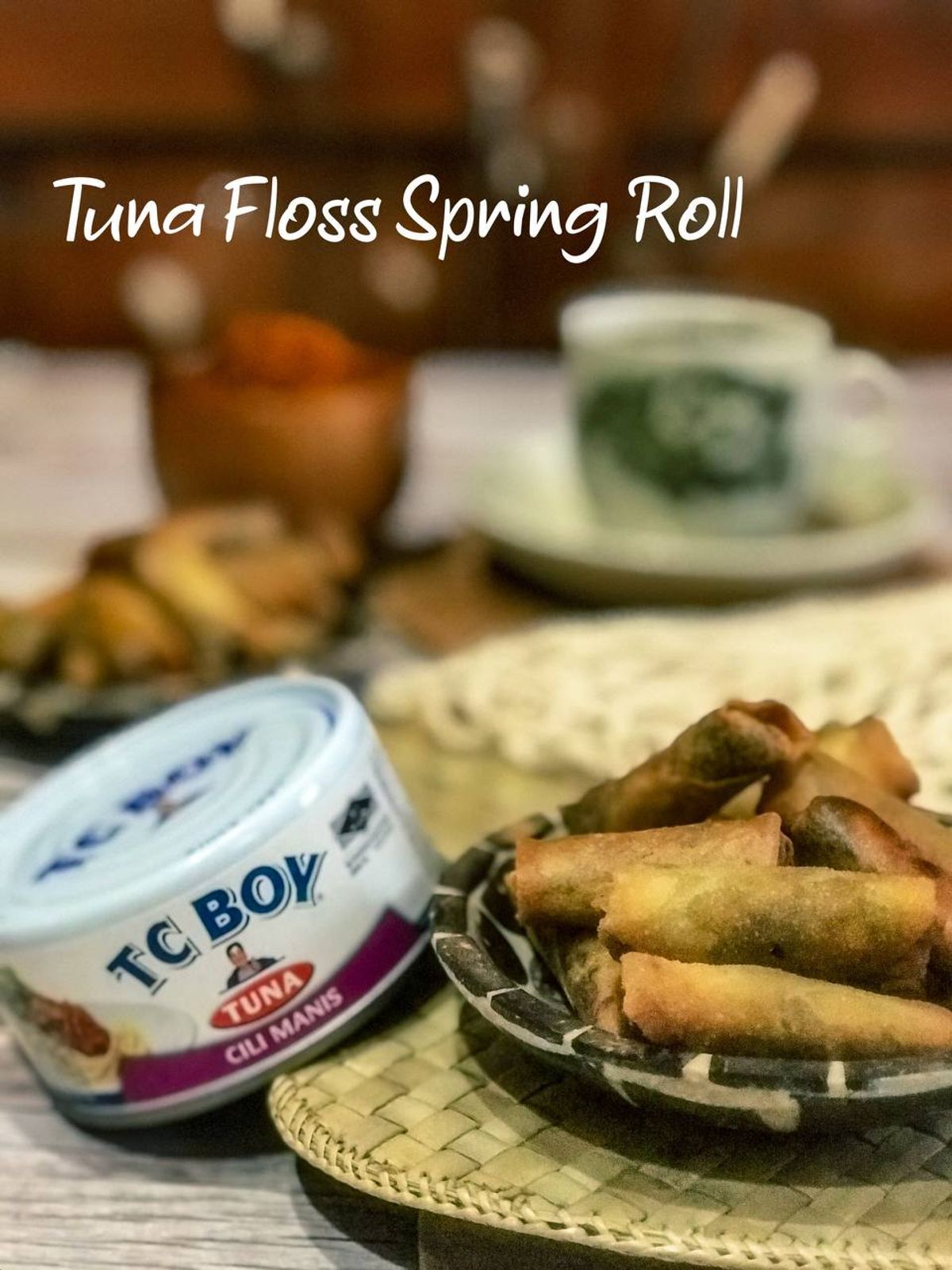 Ingredients:
1 can of TC BOY Tuna Sweet Chilli
30gm Onion
2 red Chilli
1 stalk of lemongrass
50ml cooking oil
100gm of fresh grated coconut
Half tbsp of tumeric powder
25gm brown sugar
A pinch of salt
Spring Roll skin
Instructions

1. Put the grated coconut with tumeric powder and fry it in a pan (without oil) until its almost dry.
2. In the same pan, cook the red chilli, lemongrass, onion ingredients over medium heat until it turns brown.
3. Add Tuna, water and sugar; cool until the sugar dissolve
4. Next, add the cooked grated coconut with salt and continue to fry it until the mixture is dry. Let it cool.
5. Cut the spring roll skin into 4 parts.
6. Wrap the filling with the popiah skin and fry it.
7. TC BOY Tuna Spring Roll is ready to be served.