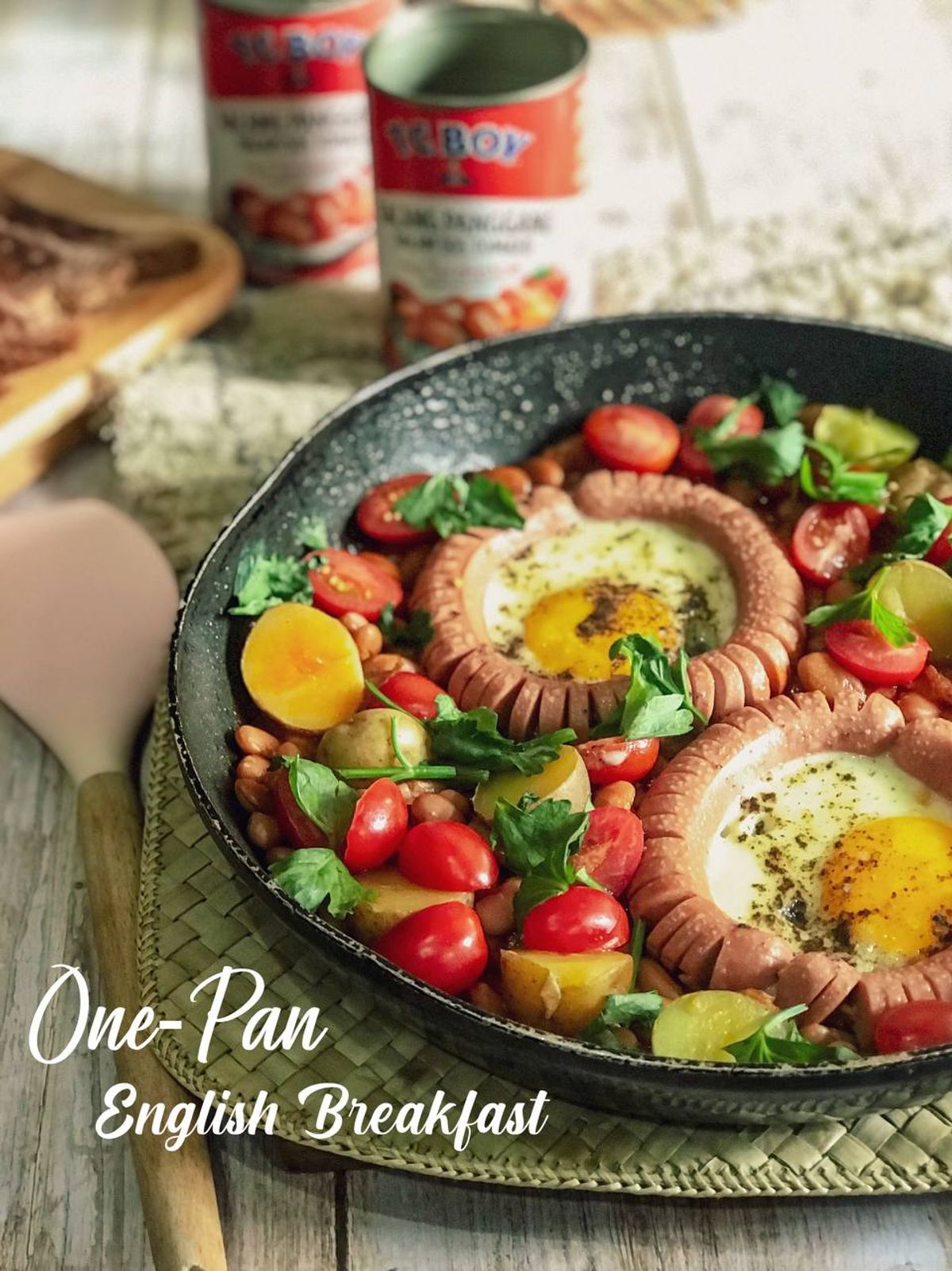 Ingredients:
1 can TC BOY Baked Beans in Tomato Sauce
2 tbsp cooking oil
4 sausages
2 eggs
9 baby potatoes
50 gm cherry tomatoes
2 garlic
1 tsp black pepper powder
A pinch of salt
Oil to sauté

1.Cut the sausages.
Instructions
2. Merge the sausages using stick
3. Heat the oil and put the sausages into the frying pan.
4. Add the eggs
5. Sprinkle the black pepper powder and salt.
6. Pour TC BOY Baked on the frying pan.
7. Add the boiled baby potato and cherry tomato.
8. One Pan English Breakfast in ready to be served. Best served with toasted bread.