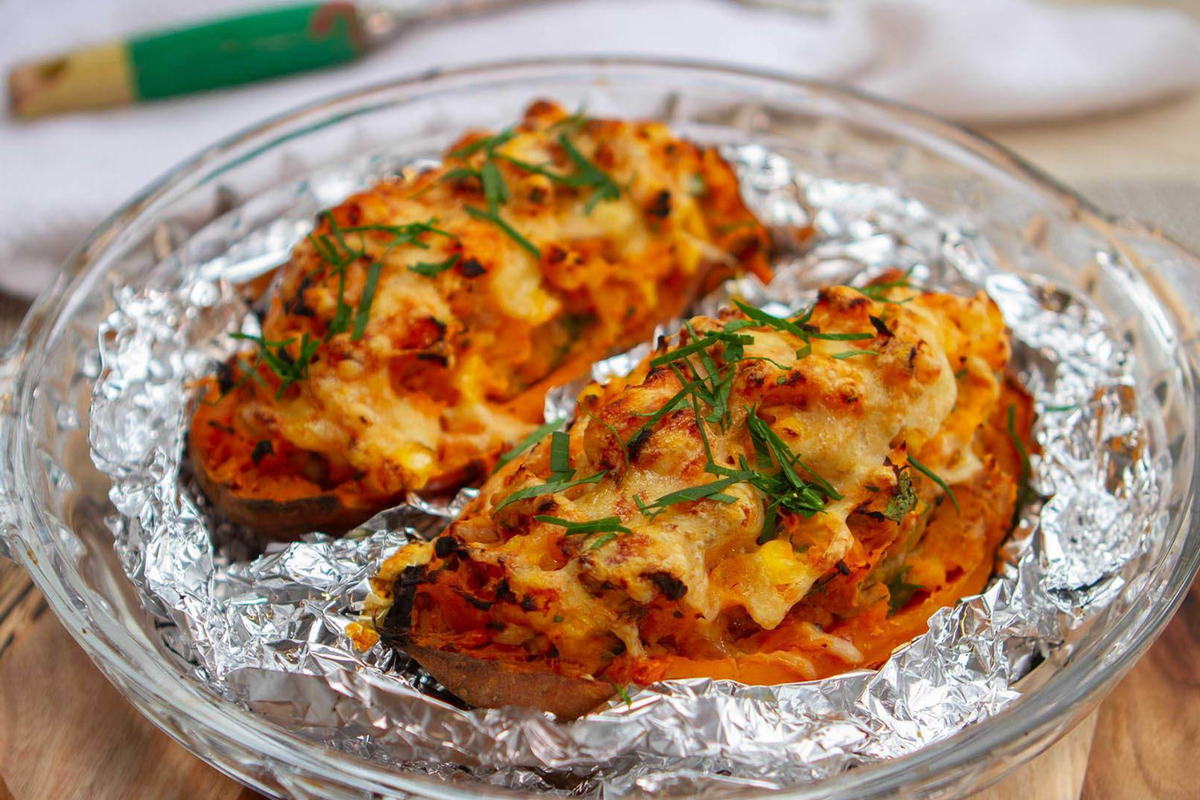 Craving jacket potatoes? Try these baked tuna corn sweet potatoes, they're tasty, easy to make, great comfort food, and far lower in carbs than a normal jacket potato.
Ingredients
2 medium sweet potatoes, washed
1 x TC BOY Solid Tuna in Spring Water, drained and flaked
2 eggs, beaten
1 cup grated tasty cheese
1 cup cooked corn kernels
2 tablespoons finely chopped parsley optional
sea salt and freshly ground black pepper
Instructions
Preheat oven to 190°C
Wrap the sweet potatoes in foil and bake till tender (about 50minutes) Allow to cool enough so you can handle them.
Cut them in half and use a spoon to scoop out the center leaving about 1cm of sweet potato flesh near the skin so the cooked potato holds together.
Transfer the potato cases to a baking tray. Crumbled foil under them will help them keep their shape and stand upright.
Place the potato flesh in a medium bowl and mash till smooth. Stir in the egg, tuna, corn and half of the cheese and parsley. Season well.
Pile the tuna mixture back in to the potato halves.
Top with the remaining cheese and return to the oven to bake for another 20 minutes or until golden brown. Serve with salad or steamed greens. Done.