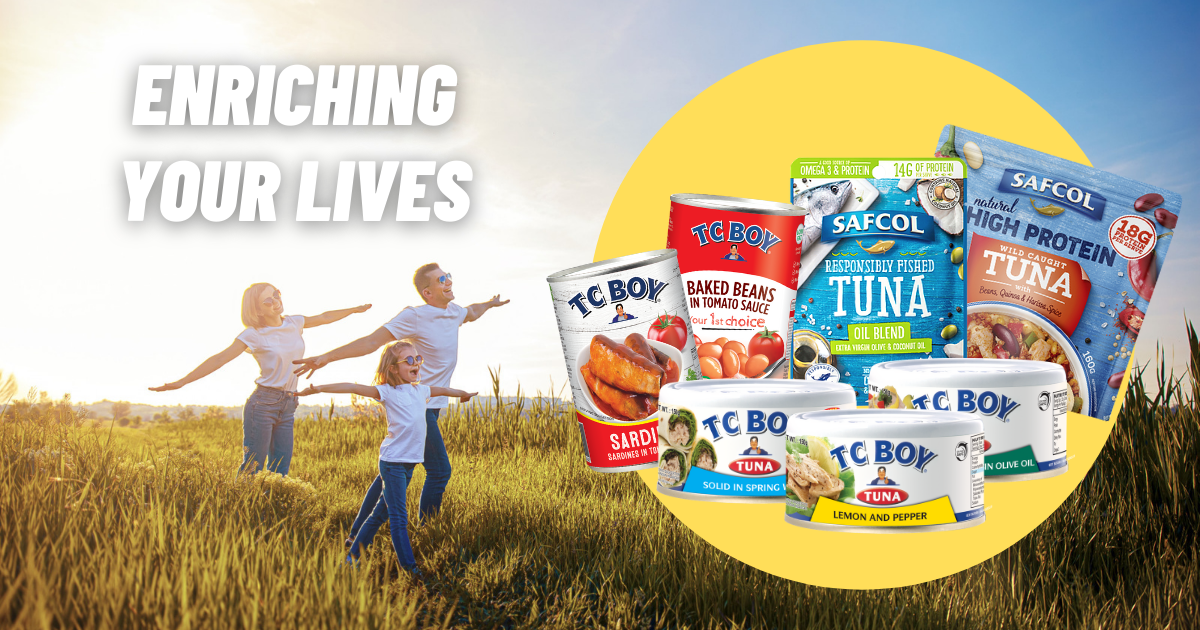 TC BOY Marketing Sdn. Bhd. is a local Malaysian company founded in 1991. The company was born out of a father to keep his everlasting love for his special son, and the brand TC BOY was created.
After almost 30 years, the company had established itself into the household and food service by serving over 40 types of canned seafood, fruits, and vegetables under brands, like TC BOY, Bumble Bee, Roda, and Safcol Victoria. These products have successfully penetrated the market in China, Hong Kong, and the Far East.
TC BOY brand is one of Malaysia's leading canned food brands that you can consume anytime and anywhere and is also suitable for all occasions. Given its popularity, it is a "must-have" product for mothers who wish to provide their children with essential nutrients such as:
Omega-3 - 3 Fatty Acids
High-Quality Protein
Selenium
Vitamin D
Our company strives to provide the best food experience to our consumers. One day, we will redefine the canned food perception by offering consumers tastier and healthier choices. Visit our store now and find out more!