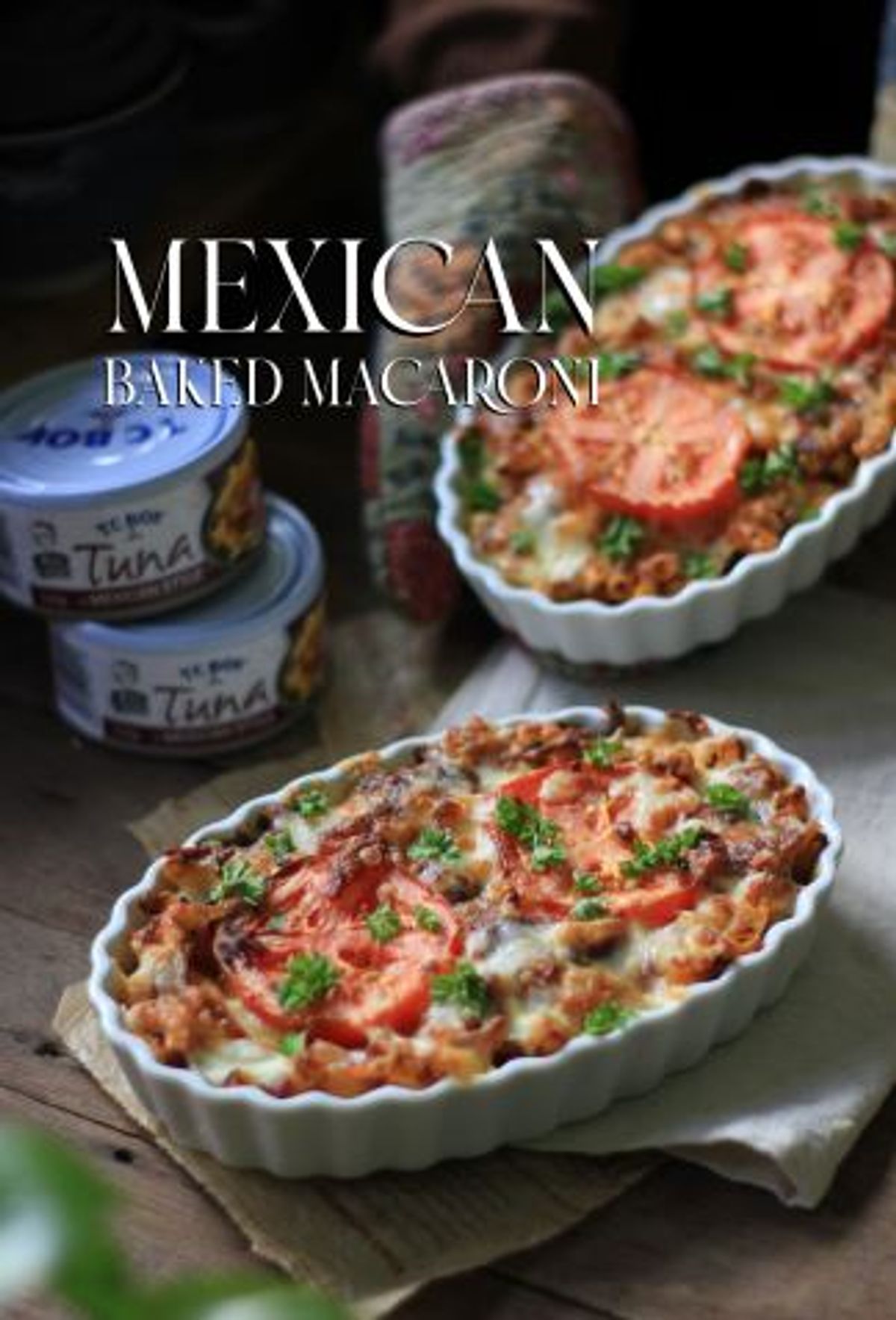 Ingredients:
2 cups of Macaroni
2 tbsp of Olive Oil
1 tbsp of Salt
2 cans of TC BOY Tuna in Mexican Style
1 red onion (chop into small)
3-4 stalks of Coriander Leaves (chop into small)
1/3 Corn Kernels
A pinch of Salt
A pinch of Black Pepper
Monzarella Cheese

Instructions

1. Cook the macaroni until it turns soft. Drain it and put it into a bowl.
2. Put all the ingredients except cheese powder and coriander leaves into the Macaroni bowl. Mix well.
3. Sprinkle the cheese on top.
4.Baked it at the temperature 180 degree celcius for 20 minutes.
5 .Sprinkle it with coriander leaves on top
6. Mexican Baked Macaroni is ready to be served.