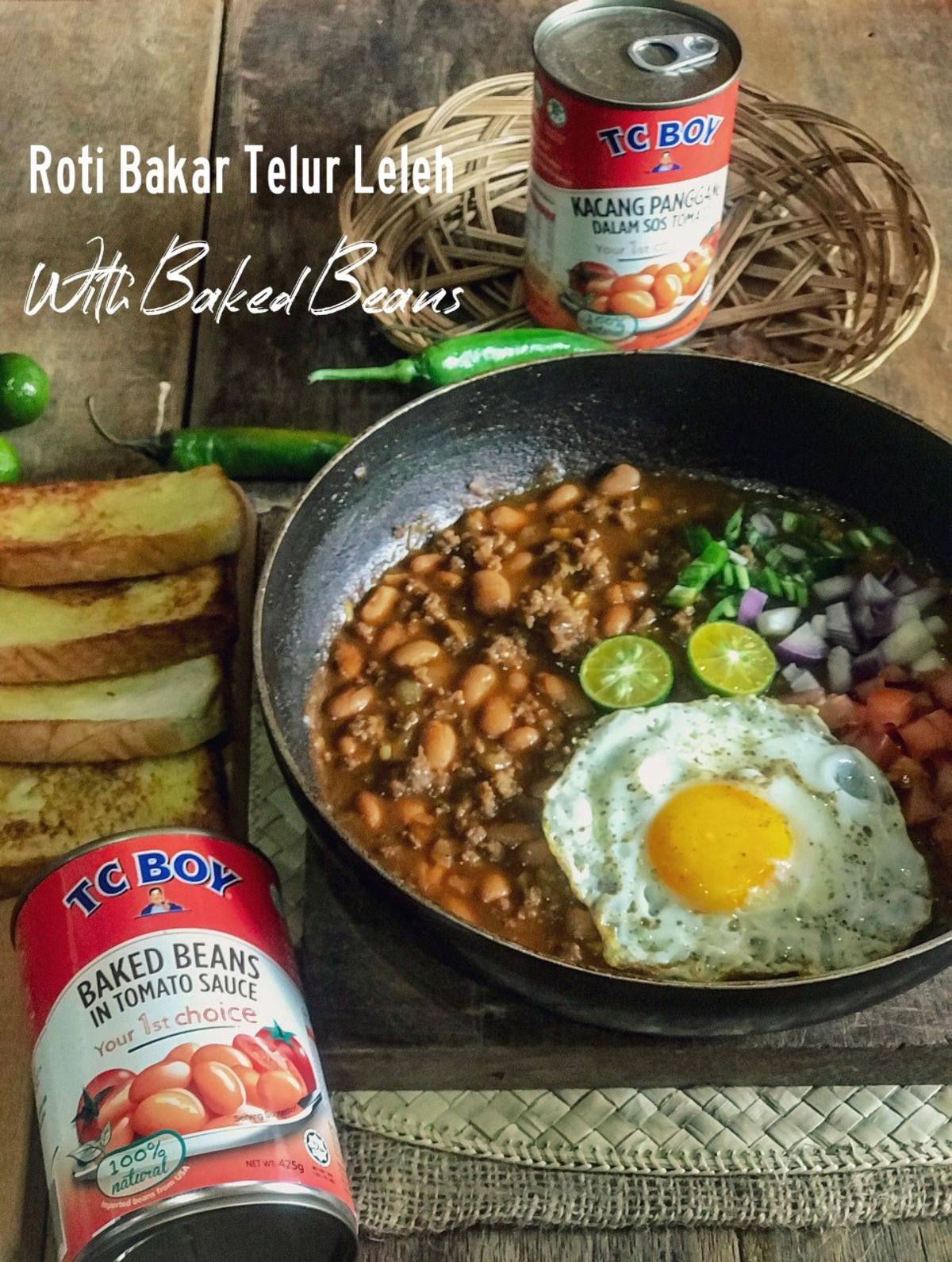 Ingredient A :
3 tsp margarine 1 red onion seed (finely chopped) 2 garlic seeds (ground) 1 tsp black pepper powder 2 tsp meat curry powder Ingredient B: (Main ingredients of Baked Beans gravy): 400 gm of meat 2 large tin TC BOY Baked Beans in Tomato Sauce 1 tbsp sugar 1 tbsp flavoring Salt to taste Water to taste Ingredient C: (Garnish) Toast
1 egg
1 tomato - diced 1 green chili - diced 1 large onion - diced 1 lime - halve bread
Instructions
1. Saute all ingredients A and add ingredients B. 2. Mix all ingredients and mix well. 3. The dish is ready to be served together with toast bread. It can also be served with slices of large onions, green chilies , tomatoes and lime.