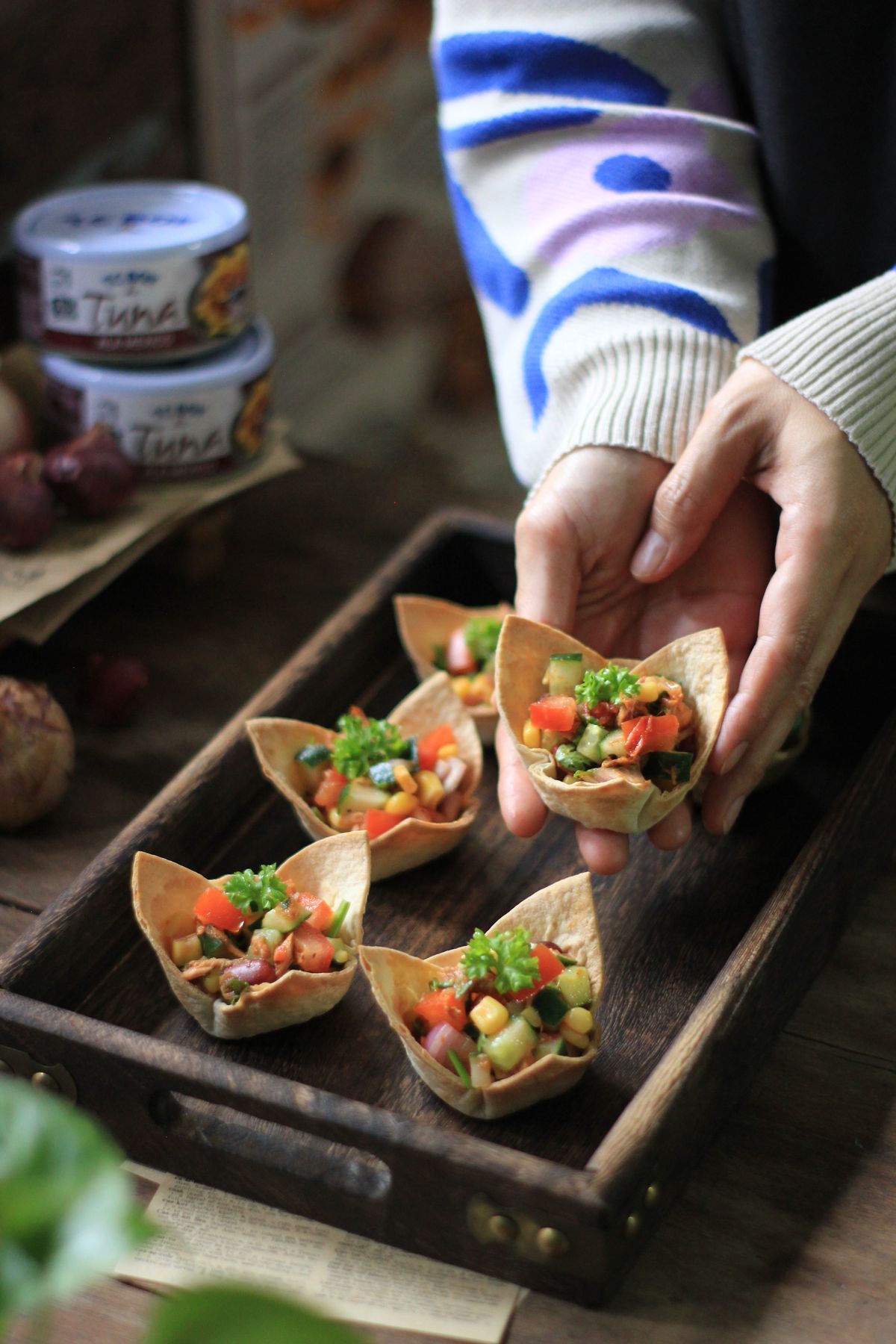 Ingredients:
2 pcs of Tortila Wrap
1/2 Japanese Cucumber
1/2 Tomato
5 coriander leaves
1 can Tuna Mexican Style
A pinch of Black Pepper
A pinch of Salt
1tbsp Lemon Juice

Instructions:
1. Cut the Tortilla Wrap into four portions, put it in a muffin tray, and bake at 180 degrees Celsius. Set it aside and let it cool.
2. Put all the ingredients in a bowl and mix them well.
3. Put it in the taco cup that is already baked and ready to be served.