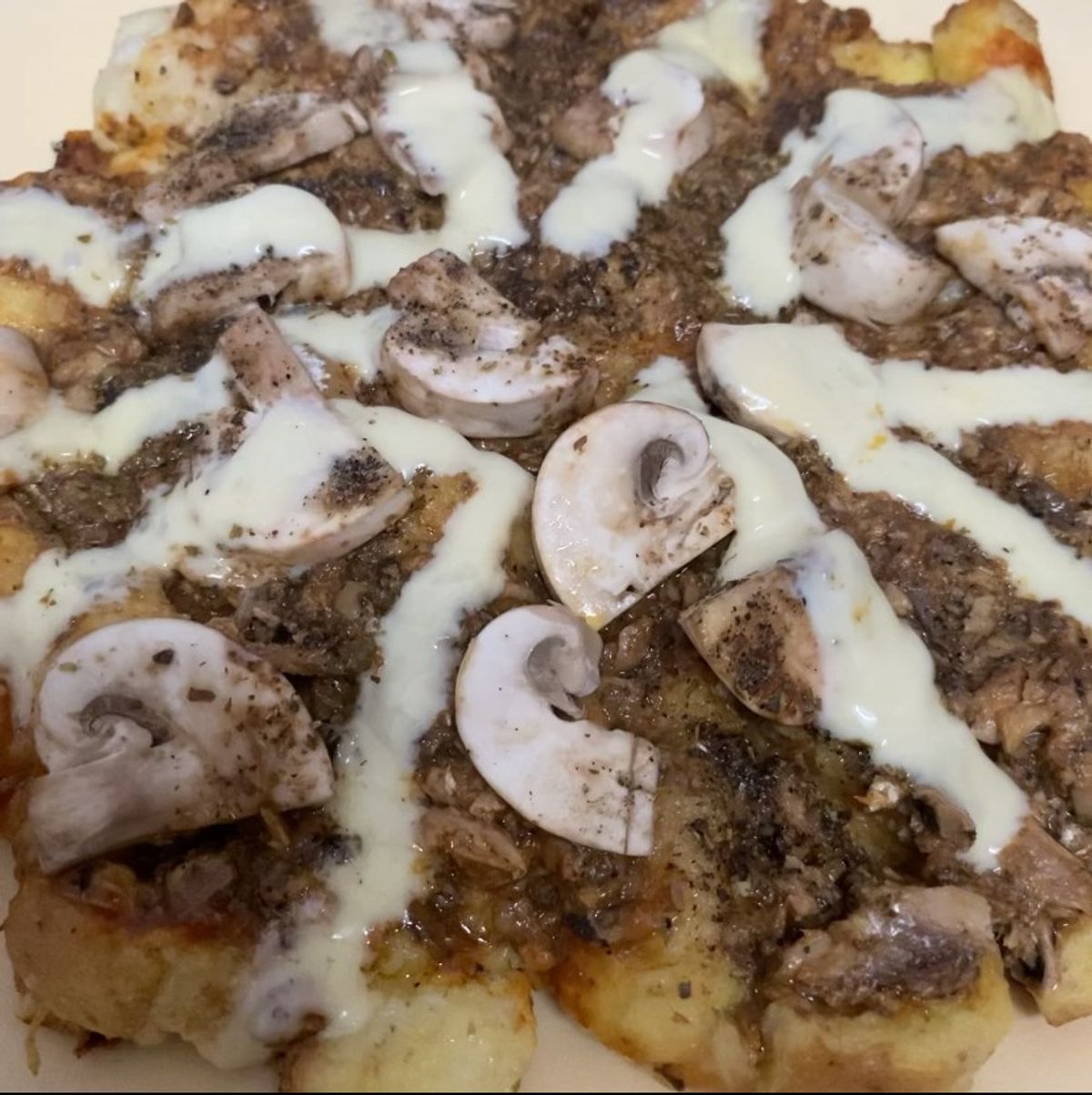 Ingredients
1 Tin TC BOY Sardine (155g)

4 Pieces of Bread

2 eggs

Mushroom Pieces / Button Mushrooms

2 Pieces of Cheese / Mozarella Cheese

A pinch of Black pepper powder

A pinch of Salt
Instructions
1. Cut the breads into cubes
2. Mix a piece of bread with two eggs
3. Put in a pan and flatten it
4. Spread sardine sauce on it
5. Put the sardines (mashed)
6. Place the mushroom pieces
7. Sprinkle with black pepper powder, fine salt and oregano
8. Place the cheese slices
9. Pour a little olive oil onto a pan
10.- Cook on high heat for 15 - 20 minutes
11. Sardine pizza is ready!